What is VoIP and its purpose?
Voice over Internet Protocol (VoIP), is a technology that allows you to make voice calls using a broadband internet connection in stead of a regular (or analog) phone line.
VoIP is the technology that converts your voice into a digital signal, allowing you to make a call directly from a computer, a VoIP phone, or other data-driven devices. Simply put, it's a phone service delivered over the internet. You may also hear it referred to as IP telephony, internet telephony, broadband telephony, or broadband phone service.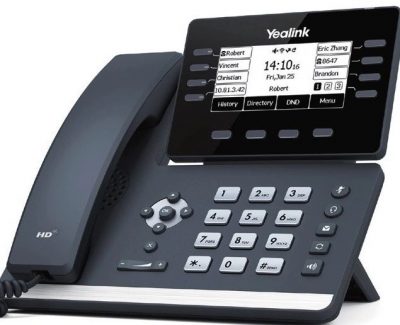 Why VoIP?
VoIP will provide your business with superb services.
Plenty of Features
Many users are amazed by the functionality of the VoIP, as it offers the ability to have the voice messages sent to your email inboxes, route calls perfectly, being able to organize conference calls and VoIP is easier to use for employees and there is no need of a manual.
Quick and Easy Set-up
We can have your system set up with a fully functional phone system quickly.
Seamless Mobility
You can use your phone and number anywhere with an internet connection. Never miss an important call.
Highly Scalable
Easily grow your business and connect new users or branches only when you need them.
Your Bottom Line
Switching to VoIP might also help you save money on communications services. Long distance and international calls are generally free with VoIP service. The only charge is for your internet access.
Great product and service for a great value!!
Learn more about the communication possibilities that VoIP can open up for your business.
Customized Solutions to meet all your I.T. needs!
Reliable Service = Satisfied Clients